The Branch Log
This huge prehistoric petrified wood specimen is truly awe inspiring; it's hard not to be overcome by its stunning presence. A large museum specimen, its sheer size and shape is extremely rare to obtain in such fine quality.
The fossilized specimen has been sourced from one of the most biologically rich and diverse areas in the world: Arizona.
The standing piece has been expertly polished to highlight its natural beauty and exquisite detail. Spend hours running your hands across history, admiring and exploring the large grooves as you imagine the life force that once coursed through this tree 220 million years ago.
The solid petrified wood specimen is a satisfying display of earthy reds intermixed with a rainbow of Arizona colors. The colors seem to endlessly unfold across the board, evolving into accents of golden and amber tones. Of significance is the micro detail hidden inside this large petrified wood specimen. With flowing patterns, it is full of ancient history waiting to be discovered.
You'll be impressed by the pure beauty and gravitational pull of this 49" X 103" Arizona board. A piece of this size commands a unique space so it can be admired by your visitors.
This special exhibit specimen will be forever immortalised by the Permian era and will create admiration and fascination in the modern world.
Want to purchase this piece?
CONTACT US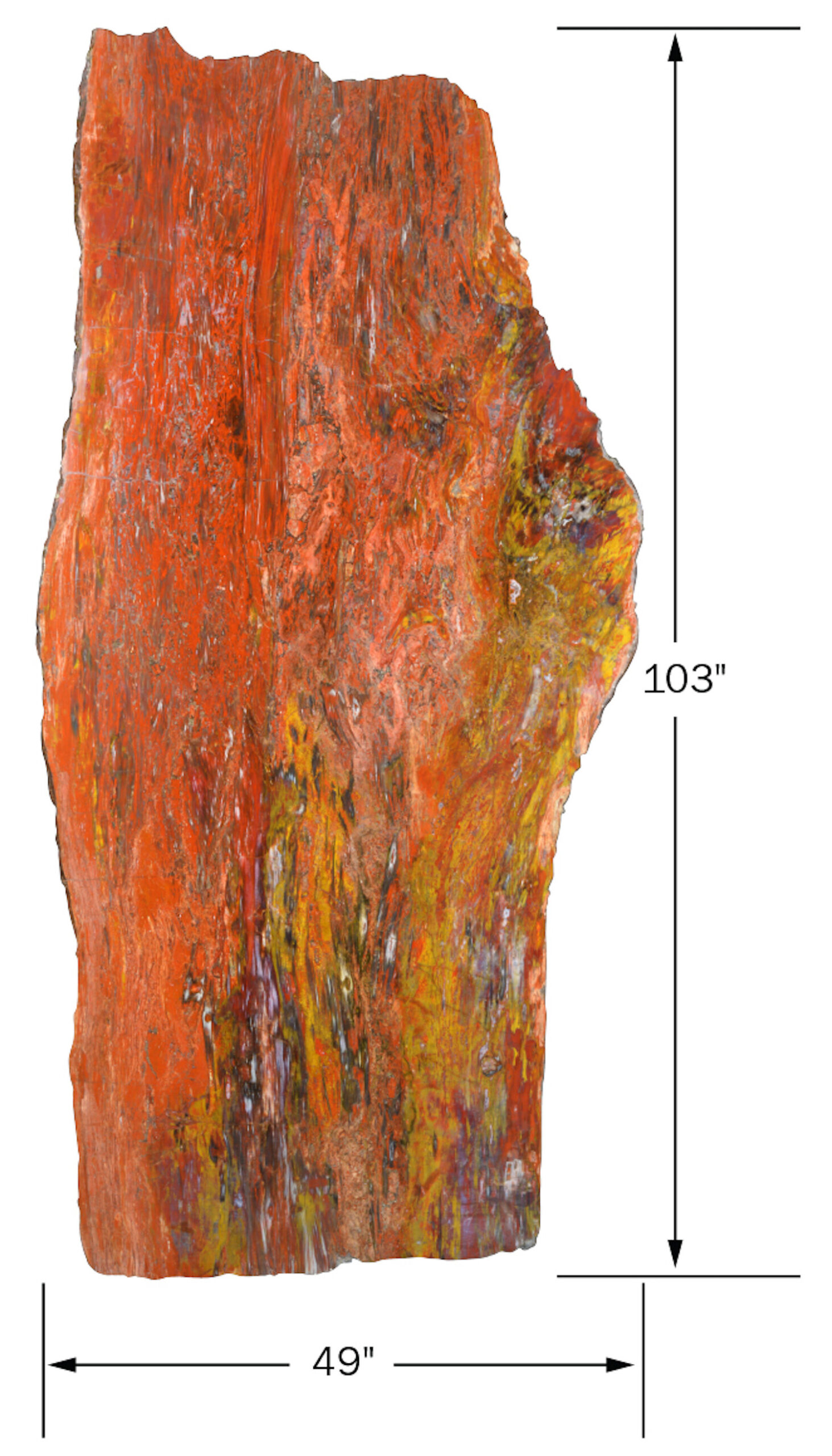 Size: 49″ X 103″
Age: 220 million years
Location of excavation: Arizona
Year of excavation: 2019
Ranch: Fitzgerald Ranch – Central Arizona
Shape: Board
Price: P.O.R